Distributors

of All Kinds of Filter Media, Bags, Valves, Gauges, Perforated Plate, Wire Mesh, Wedge Wire, Hoses & Fittings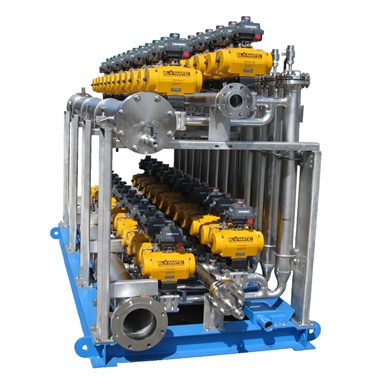 Skid Packages
Filter Solutions provides the industry experience and technical knowledge to turn your challenges into solutions. We can engineer from start to finish any production ready package to drop in-line on on-site for immediate processing.
As an organization that has many years in the industry, we can help clients from the engineering stage to create a fully integratable system for any application. From completely automatic switch over's and shut offs to manually operated units, we can fabricate systems to meet our customers demands.
* Contact us for information and quoting *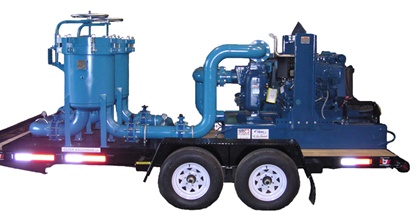 Design Features
Skidded & piped complete units

Connected control panel

Integrated instrumentation such as sensors, actuated valves, DP Gauges, etc.

Valves, Vessels, Piping, Pumps, Tanks

Hazardous location compliance
Design Benefits
Portable design– self-contained units built within frames, skid systems are easier to transport than traditional process systems.
Small footprint – allows equipment layering. Piping, tanks, and ancillary process equipment can be fit into a smaller footprint within a skid design.
Localized process connections – process connections can be centralized into one spot on the skid, making connections easier.
Controlled assembly – skids are built in quality controlled environment on-site at Filter Solutions. Existing operations at process site are not affected by fabrication.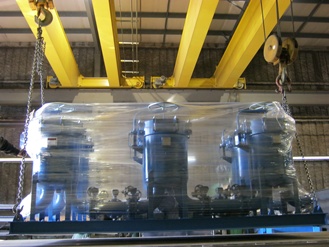 Looking for filtration products?
We have everything you are looking for including Bag and Cartridge Housings, Strainers, Separators, and much more! Contact us today and let us handle your filtration project!
Request a Quote